The following organizations endorsed McGuire
in her past candidacy for
state representative in LD23 -
These endorsements do not get handed out easily, and they are not based on candidate's positions on social issues. Our country is experiencing the worst economic conditions it has seen in generations. Railroads, however, continue to make tremendous profits. As American workers, we really need to set aside the social issues that so often divide us and focus our efforts together to put friends of Labor (us) into positions where they can do what needs to be done to advance the interests of our members and their families. We really need to line up together this political season.

I am asking you to support the endorsed candidate.

LD23 Barbara McGuire

Published: Wednesday, October 20, 2010 4:16 AM MST
Tri Valley Central.com
Tri-Valley Dispatch endorsesThe incumbent House member Democrat Barbara McGuire of Kearny. Tri-Valley Dispatch endorses McGuire because she has worked hard to represent her district and has generally done a fine job.
***************************************
East Valley Tribune (Mesa, AZ) Oct 24, 2010
Our View Endorsements: State Legislature

District 23
House: Democrat incumbent Barbara McGuire is an active member of the House.
Chris Vasquez October 23 at 4:24pm

I am endorsing Barbara McGuire for another term in the AZ Legislature. During her time as our representative Barbara has worked tirelessly for the citizens of Pinal County in all areas. I know Barbara will continue to put Pinal County citizens first by addressing issues such as a strong border, immigration reform and human/drug trafficking. Please join me in keeping Barbara in the Legislature.
Chris Vasquez, Former Pinal County Sheriff.

Representatives/Senators:

Just sending you notice that AZCDL(PAC) has officially endorsed your

candidacy or re-election.

AZCDL members have received "A+" grades, all other recipients have been

graded "A" and of course, endorsed.

Thank you for your service, and your votes on the issues that matter

most to our members.

John

______________________________

____
John C. Wentling
Vice President
Arizona Citizens Defense League
P.O. Box 10325
Glendale, AZ 85318
602-373-3607
mailto: vicepresident@azcdl.org
http://www.azcdl.org

September 5, 2008


The Honorable Barbara McGuire
505 Mountain View Dr
Kearny, AZ 85237

Dear Representative McGuire:

Congratulations on your primary election victory. AEA looks forward to working with you to achieve a victory in the general election.

AEA's 34,000 members understand the need to change our legislature from one where the majority refuses to make quality public education a priority to one with a pro-public education majority. Working together, we hope to achieve that on November 4.

We stand ready to assist you in your election effort. If you would like to discuss how we might be able to help, please contact Doug Kilgore at 602-407-2333. He will be glad to provide assistance and coordinate any support we are able to provide.

I would also like to invite you to attend an important community conversation about education in Arizona following the PBS documentary Where We Stand hosted by Judy Woodruff on September 16. Details are below. For complete directions and details, register today by visiting the Arizona K-12 Center's Web site. This event will provide you an opportunity to connect with supporters of public education through a conversation about our public schools.

Again, congratulations on your victory.

Sincerely,
John Wright, President
Arizona Education Association
August 15, 2008
The Honorable Barbara McGuire
Arizona State House of Representatives
1700 West WAshington
hoenix, Arizona 85007
Dear Rep. McGuire:
I am pleased to inform you that the Arizona Hospital and Healtcare Associtations (AzHHA) Board of Directors recently approved a recommendation to endorse your candidacy.
I look forward to a long relationship with you as we work together on issues of mutual concern and I hope you will consider the Association an invaluable resource on healthcare issues facing the state of Arizona.
Best regards,
John R. Rivers, FACHE
President and Chief Executive Officer
Previous Governor, now US Secretary of Homeland Security, Janet Napolitano, endorsed State Representative McGuire ......
"State Representative Barbara McGuire represents the people of district 23 well. She will continue to work for improvements in health care, education, water resources, infrastructure needs and economic improvement in LD 23. Re-electing Barbara to office will continue to preserve, protect and enhance our way of life." says Governor Napolitano
AFSCME ARIZONA PEOPLE CONFERENCE

Roman Ulman,

Executive Director

Arizona PEOPLE Conference

AFSCME Arizona

People Conference

420 N.

15th Ave.

Phoenix, Arizona 85007

(602) 252-6501

Aug. 20, 2008

Dear Friend of AFSCME:

Please be advised that the AFSCME Arizona PEOPLE Conference has endorsed your candidacy for election in 2008. This endorsement will carry over into the General Election. There is nothing more that you have to do to be endorsed for the general election.

Please feel free to use this endorsement in any way that you may desire. We will be communicating with our members living in your district urging them to vote for you in the coming election. Also, we are planning to conduct some Get-Out-Vote activities in your behalf.

Should you have any questions please contact Roman Ulman at

(602) 252-6501.

On behalf of the AFSCME Arizona PEOPLE Committee

Sincerely,

~

CWo CZl1marv

Roman W. Ulman, Executive Director

AFSCME Arizona PEOPLE Committee

Cc: Alan Lee, International Area Director - Arizona

Bruce Slabaugh, President AFSCME Arizona PEOPLE Conference

PHOENIX OFFICE:

420 N. 15th Ave. Phoenix, AZ 85007 (602) 252-6501 Fax (602) 253-6510

TUCSON OFFICE:

110 S. Church Ave., Suite 4188 Tucson, AZ 85701 (520) 571-8884 Fax (520) 571-8887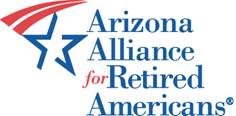 FOR IMMEDIATE RELEASE CONTACT: Joan Serviss

08/25/2008 cell (623) 225-6728

jserviss@cox.net

Arizona Alliance for Retired Americans Announces the 2008 Primary Endorsements

Phoenix, AZ – Today, the Arizona Alliance for Retired Americans announced its Primary Election endorsements for the state legislative races. The endorsements were made based on a survey regarding senior issues sent to all candidates. The Arizona Alliance for Retired Americans represents almost 10,000 members in seventeen chapters within the state of Arizona. Our members participate in advocating and supporting legislation and public policies that protect the health and economic security of retirees, seniors, and their families. We endorse candidates for the Arizona Legislature who support and sponsor legislation that is beneficial to the improvement of the quality of life for our members, retirees, and seniors. These endorsements will be recommended to our members throughout the state.

"It is a pleasure to endorse candidates that will advocate on behalf of retirees, seniors and their families. We feel confident that these candidates will share our passion in being a voice for retirees in this state," said Arizona Alliance for Retired Americans President Doug Hart.

The mission of the Arizona Alliance for Retired Americans is to ensure social and economic justice and full civil rights for all citizens so that they may enjoy lives of dignity, personal and family fulfillment and security. The Alliance believes that all older and retired persons have a responsibility to strive to create a society that incorporates these goals and rights and that retirement provides them with opportunities to pursue new and expanded activities with their unions, civic organizations and their communities.

The National Rifle Association endorses McGuire
Gives her an "A" rating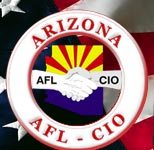 AFLCIO endorses McGuire in 2008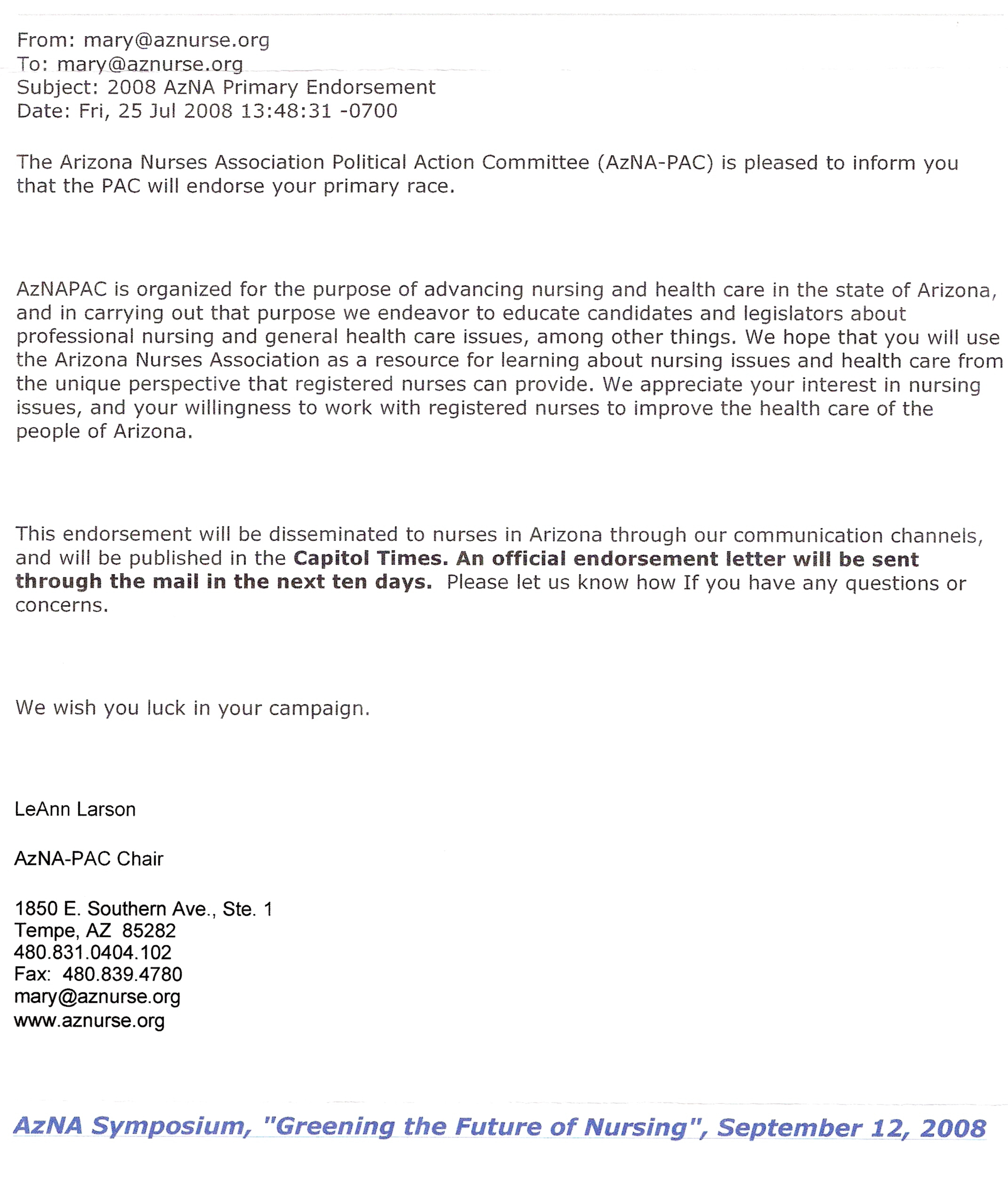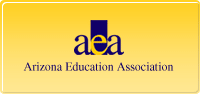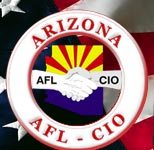 "We endorse Rios, a long time, capable legislator, and McGuire, who has an impressive record of public service."

staff, Tri-Valley News, CASA GRANDE DISPATCH

"The Arizona Fraternal Order of Police represents over 6,500 active and retired Arizona law enforcement professionals. Organized into 42 Local Lodges, we are the voice of those who dedicate their lives to protecting and serving our communities. Our members are commited to improving the working conditions of Arizona law enforcement officers and the safety of those we serve through education, legislation, community involvement and employee representation.
The Arizona Fraternal Order of Police endorsement is based on your support of issues important to law enforcement officers."
Bryan G. Soller, President
"On behalf of over 2500 women and men of
The Arizona Correctional Peace Officers Association,
I am pleased to tell you we have endorsed your candidacy for State Representative - District No. 23."
Tixoc Munoz, Executive President