NAVAPACHE REGIONAL 'S
DENIM & DIAMONDS
ANNUAL FUNDRAISER
Tequila Moon was honored to be part of this event!
"The 5th Annual Denim and Diamonds Ball will be held on Saturday, June 17, 2006. This year the Ball is being dubbed the Western Swing and will be held outdoors at the beautiful orchard at Charlie Clark's.
The evening will begin at 5 p.m. with hors d'oeuvres and no-host cocktails. A buffet dinner will be served at 6:30 p.m. followed by an unforgettable dessert auction, the largest silent auction in the White Mountains and dancing to the music of Tequila Moon.
In addition, there will be a raffle drawing for a 2006 Chevy Silverado (sales tax, title, license included). You do not need to be present to win. Tickets are $10 each. Proceeds from the western swing will be used to purchase state-of-the-art equipment for patient rooms that will be located in NRMC's new tower. NRMC business partners are encouraged to support the non-profit hospital by becoming sponsors of this event. Sponsor/donor support will be acknowledged in the program and in publicity.
Tickets are $100 each, of which $65 is tax-deductible. Attendance is limited to 300. Last year's ball sold out, so plan to purchase tickets early."
Gigglin' Gecko

The Gigglin' Gecko (formerly The Yacht Club) at Gold Canyon featured Tequila Moon as the opening band under the new venue change. It's THE spot on the east side for honkytonkin' from 7-11pm on weekends when TM is there!

This place has friendly atmosphere, good food and drinks. There is no pretention here! It is the most jovial atmosphere we have seen since visiting an Irish pub on St. Patty's Day! The entire bar will sing along. Bands rotate for a variety of entertainment. We will be there once a month through May. Please check our DATES to confirm.





PIONEER DAYS AT THE GKI


Tequila Moon played for Saturday's Pioneer Day's dance
at The General Kearny Inn. In the past several years there have been street dances and last year the Elk's lodge hosted Mogollon. But there hasn't been a Pioneer Day's dance at the GKI for years.

However, with the new outdoor seating at the GKI it was a regular mini Greasewood Flat. There is an outdoor bar on the patio and the regular bar inside. There are firepits and horseshoes. Inside there are two new pool tables and plenty of room to sit. We were overwhelmed at the amount of people that showed up. The street uptown was packed and it was hard to find a parking space! Thanks to everyone for making it a really great night.

If you are looking for something fun to do with the entire family head out to Kearny, AZ and get a room. Did I forget to mention the ribeye steaks - the best steaks you can get out west!

Check our LINKS for info.





SAN TAN FLAT
At the base of the San Tan Mountains, there is a hidden gem in the form of San Tan Flat - a saloon & grill with a cozy courtyard, fire pits, picnic tables and a live band.

We are stopping by February 3rd & 4th with our blend of progressive 70's outlaw style honkytonk, some smooth country 2-steps, a few waltzes and, of course, our southwestern sound. This looks like a great place to park your horse (iron or otherwise).



October 01, 2005 - October 03, 2005
Tempe, AZ, USA

Thirty-three years ago the Tempe Sister City (TSC) organization decided to celebrate TSC's pending Bavarian relationship by producing an Oktoberfest festival. But in the early 1970's Tempe was still home to ranchers and farmers. These folks would not be comfortable in traditional German garb like lederhosen.
This was something that Levi Strauss found out over a century earlier when he moved from Bavaria to San Francisco. It was during the peak of the California gold rush and there was a shortage of everything. Originally a dry good merchant, Mr. Strauss took the rough canvas he had been selling for tents and wagon covers, and started making pants. Although the first sets of "lederhosen" he made were tough enough to withstand the harsh conditions that prospectors faced, it was not until he came up with what today we call jeans that his business really took off.
Realizing this, TSC wanted to reach out to all Tempe residents and make them feel welcome at Oktoberfest regardless of their garb. Calling it Way Out West Oktoberfest, folks were welcome to come in their everyday clothes – cowboy boots, jeans and cowboy hats.

Western music has always been a staple at the Way Out West Oktoberfest. The popular country rock band Mogollon has been playing on the Main Stage for the last 24 years. Joining them in recent years are other country rock favorites like the Tequila Moon Band and Rondavous.

Tempe's Oktoberfest offers the best of Bavaria and the west – traditional polka plus western music; traditional sausages & sauerkraut plus a variety of "western" food; and traditional Bavarian brews plus good 'ole Budweiser. Way Out West Oktoberfest even hosts a bull ride!
This year's Way Out West Oktoberfest will keep to the same Tempe traditions – welcoming everyone whether they come in lederhosen, cowboy boots & hats, or shorts & flipflops.

Casino Arizona
Casino Arizona was voted Phoenix's Best New Times winner as the best place to see superstars. For the best in upcoming stars check out the Casino AZ's Cactus Garden. Every weekend they are featuring the best local Country Western bands. Tequila Moon was delighted to be in the line-up last season with their Southwestern Style Country, Honky-Tonk, and Americana.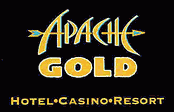 Standing Room Only!
The Veteran's Day concert at Apache Gold Casino was a ton of fun! What a fantastic weekend out at San Carlos - with a Pow Wow, rodeo, and carnival! The place was packed full. We were truly honored to be involved and are very grateful.
The band was well received by all and shouts of "Waylon" and "Play Waylon" were heard when Kenny Vallee, in his all black attire - much resembling the late great Waylon Jennings in appearance, stepped up to the microphone to say a few words. The band voraciously went into Ramblin' Man to shouts of approval from the crowd.
There was a lot of dancing all night long. One thing is for sure - Apache Gold knows how to throw one heck of a party!
We would like to extend our appreciation to the Veterans, the Apache Nation, San Carlos, and the Apache Gold Casino for their support.
God Bless